Annual College Scholarship Essay Contest
Contest Deadline is April 15th, of every year.
The Bird Dog Foundation, Inc. has established a Scholarship Fund to promote interest in wildlife conservation and related subjects. An annual College Scholarship Essay Contest sponsored by the Bird Dog Foundation, Inc. has been in effect for several years now. This contest was created in the hopes that it would enhance scholarly training and education in wildlife and wildlife conservation as well as give financial aid for tuition the college-bound student.
Eligibility requirements: The contest is open to all interested high school seniors (grade level 12) who are U.S. Citizens, who are preparing to enter freshman year of an accredited college or university, and who reside in either Tennessee, Mississippi or Arkansas. Additionally, the contest now ALLOWS STUDENTS TO ENTER WHO LIVE IN ANY OF THE 50 U.S. STATES WHO ARE AFFILIATED WITH BIRD DOG CLUBS, ORGANIZATIONS & FIELD TRIAL ASSOCIATIONS, ETC.! See contest rules for further information.

Entrants may not be related to any employee or sitting board member of The Bird Dog Foundation, Inc.

PRIVACY POLICY:

1) The Bird Dog Foundation, Inc., 505 W Hwy 57, P.O. Box 774, Grand Junction, TN 38039. Phone: (731) 764-2058. Fax: (731) 764-3004. Email the Education Coordinator for Scholarship Inquiries: library@birddogfoundation.com .
Website: www.birddogfoundation.com

2)The Bird Dog Foundation, Inc. does not collect website visitor information.

3) No fees are required to enter the College Scholarship Essay Contest.

4) There are no requirements for students to submit private secure information in order to enter the Essay Contest. Entrant's full name, complete residential mailing address, email address, phone number for alternative contact if needed, date and name & address of the school they currently attend are asked for on the cover sheet of the essay submission. Other information such as parent's names and mailing addresses may be asked for if the entrant's essay is selected as a winner. This information is needed in order to mail invitations and announcements regarding the Essay Contest Award Ceremony. No social security numbers are asked for. All information will be kept completely confidential and not shared with any other entity. If selected as a winner, the student gives permission to share his/her basic information (name, address, phone) for the purpose of awarding the scholarship(s) to the college or university that the winner(s) would be attending.
Strict adherence to the contest rules is required for a winning qualification. Attention to the following instructions is essential as well. It is highly recommended that instructors review a student's work prior to submission in order to guide the student towards presenting the best essay possible. Please remind your students to check for grammatical correctness and following the instructions.
High School seniors whose primary, home residence is in Tennessee, Mississippi or Arkansas are eligible to enter this contest. First and Second Place winners will be chosen. Winners will receive a one-time scholarship payable to an accredited college, university or other bona fide institution of his/her choice upon proof of registration at that institution. Currently, the 1st Place Award is $1,500.00. and the 2nd Place Award is $1,000.00.
~All above events to be held at the National Bird Dog Museum~
For more information on these annual contests and other educational programs at the Bird Dog Foundation, contact the Education Coordinator, Lucy Cogbill:
By e-mail: library@birddogfoundation
By U.S. Mail: Bird Dog Foundation, Inc., P.O. Box 774, Grand Junction, TN 38039
By Telephone: (731) 764-2058 Tuesdays through Thursdays during business hours
By Fax: (731) 764-3004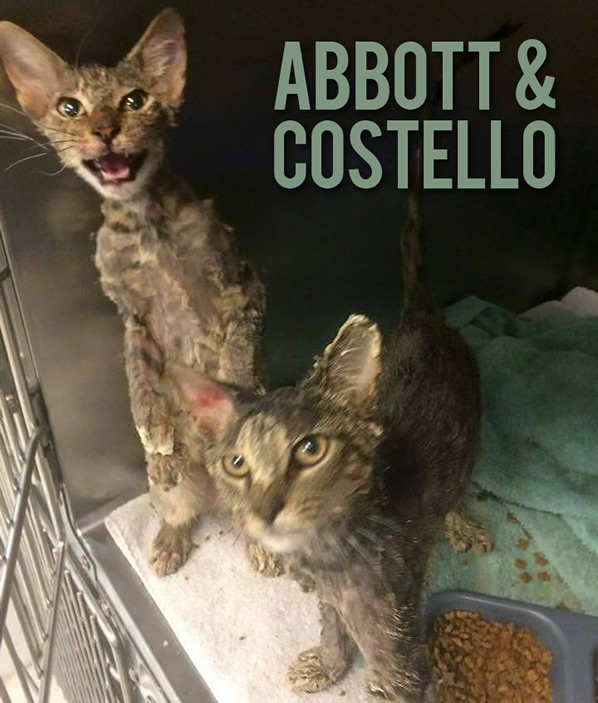 Congratulations to the Blount County Humane Society in Maryville, Tennessee, the 2015 Blue Buffalo Home 4 the Holidays Most Heartwarming Story Contest winner! This year's competition was the toughest yet, but Blount County Humane came in first place with 1,458 votes. This outstanding organization will receive $1,000 for turning an act of unspeakable animal cruelty into something wonderful that touched the whole community.
Meet Abbott and Costello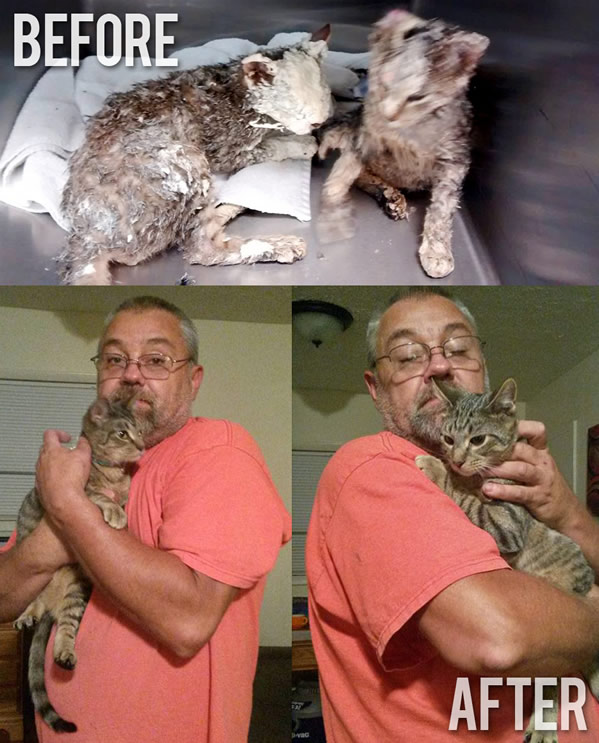 These two tabby kittens were found covered in foam insulation. Medical staff and volunteers spent hours removing the plaster from their fur. The shelter posted their story on Facebook, catching the attention of the perfect adopters. Read their full story here!
To the organizations who submitted stories, thank you from the bottom of our hearts. We were touched by every single one. We are constantly amazed by your commitment to orphan pets and honored you chose to partner with us for this live-saving campaign.
Thank you again for everyone's votes and participation. Together, the 2015 Blue Buffalo Home 4 the Holidays pet adoption campaign saved 1,373,470 pets, over 50,000 more than last year. We will not stop until every orphan pet goes "Home 4 the Holidays."